Congratulations on the launch of your new candy brand! No matter what stage you're at in the process of expanding into a full-fledged candy-maker, the candy lovers of Savage Bros are here to help. Our classic and state-of-the-art confectionary equipment can help you transcend the conventions of candy and develop the truly unique, satisfying, and immaculate candy products.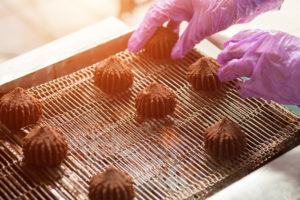 Organizations for Candy Makers:
Of course, running a successful candy making company takes more than a sweet tooth and great machinery. There's a wealth of resources available to help your business thrive, and here are just a few of the groups that you can join to take your candy business to the next level:
The National Confectioners Association – This is the lead trade organization for confectionary companies in the United States. You can find a wealth of tips, tools, and strategies around their site to help you grow.
American Association of Candy Technologists – Focusing on the chemistry side of candymaking, this is a great association to join if you're as fascinated by new candy concoctions and discoveries as we are.
RCI – Retail Confectioners International – Retail Confectioners International is the perfect organization to join if you're planning on selling your candy on your own shelves. Running a candy store can be trickier than meets the eye, and these folks are the professionals when it comes to moving products into the consumer's hands.
Industry Magazines:
If you're looking for a great trade magazine for your candy company, these are two great options that provide tons of bite-sized insight. Featuring interviews with successful candymakers and business owners, they're a great way to access professional advice on the regular.
Savage Bros. is Your Go-To Candy Making Equipment Company
We work with extraordinary candymakers every day to ensure that our products are effective at addressing candymaker's needs. If you're looking to build a thriving candy empire, there's no better team to have by your side. Our ever-growing catalog of candy making equipment is designed to bring you the efficiency, consistency, and perfection that your business needs. Visit Savage Bros. online to browse our products or contact us directly about your company's needs.