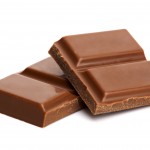 At Savage Bros, we've been on the forefront of chocolate-making equipment since 1855, when our founder, Philip Savage set out to create chocolate that was more delicious – plain and simple.
It's been over 150 years since then, and the professionals at Savage Bros are still working each and every day to perfect the science of chocolate.
It's a sensual process — one that requires love, believe it or not. Making chocolate, especially on a mass scale, can be a very difficult and grueling process. And if you don't have the right equipment behind you… forget it.
That's where Savage Bros comes in. We've been helping restaurants, hotels and large corporations perfect their recipes and put a smile on their customer's face for as long as we can remember.
Our lifting and pouring bowls are huge and well-engineered – so are our bakery icing and fondant processing tanks – perfect for your high-volume establishment.
Call us today for a no-obligation consultation and free quote with one of our chocolate-making equipment experts. We can't wait to impress you with the details. Call now or go to our homepage to submit a request and sign up for our newsletter – we'll get back to you with some valuable info!