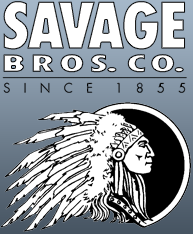 October 28th-31st, Chicago will be hosting the Pack Expo (Packaging and Processing Expo). McCormick Place on the West end of Chicago will be busy with all the top innovators of the industry. 46,000 people will attend from 127 different countries. Savage Brothers will be one of 1,800 Exhibitors.
Savage Brothers is known for their top quality commercial confectionary machinery. Savage makes the best chocolate and candy making appliances out there.  Savage Brothers will be featured in 3 different categories; Process Machinery – Product Cooking, Heat & Cooling, Process Machinery – Special Product Modification, and Supply Chain/Material Handling systems and Services
Savage will be joined by companies like Aerotech Inc, Aesus, FMC technologies, and PakTech. Come out and learn more about the Savage Brothers brand. We have been doing business for over 150 years, and we hope to make it another 150 years!