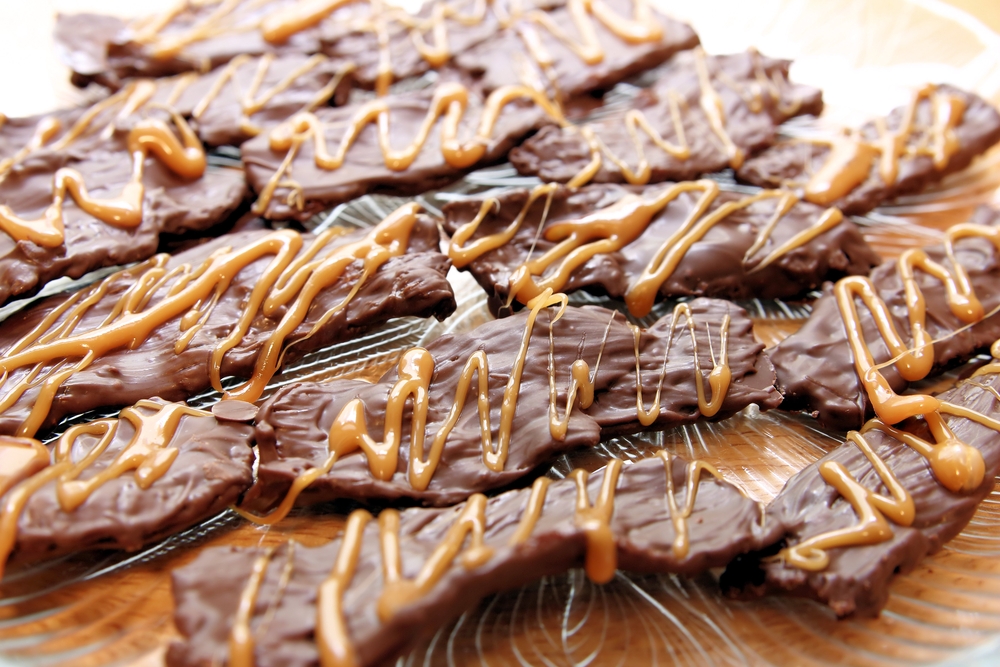 Chocolate can bring joy and give you a taste of different cultures from around the world. No matter who you might be shopping for, there's a chocolate out there that's perfect for every kind of person. As a leader in confectionery equipment, we've put together a short list of some of the people you have in your life and the perfect chocolates to give them.
The meat lover – For your friend or family member who simply can't pass up a medium rare steak, bacon truffles and bacon chocolate bars are the perfect treat. These bacon-infused sweets provide the perfect balance between sweet and savory.
The traveler – If you know someone who is crazy about traveling the world and experiencing different cultures, give them exotic chocolates that include globally inspired ingredients, such as wasabi, African rooibos tea, and more.
The health nut – There's no reason that you can't be healthy and be a chocolate lover too. For those health nuts in your life, opt for healthy snacks dipped in dark chocolate. Olives, nuts, and berries in dark chocolate will satisfy their sweet tooth craving with ease!
The love of your life – For the special love of your life, give them chocolates that show them you care. Chocolates infused with aphrodisiacs such as cinnamon, licorice, and ginger make for the perfect gift.
For over 150 years, Savage Bros. has been the manufacturer and supplier of high-quality confectionery and baking equipment. If you're looking to craft some of the best candies in the industry, look no further for supplies than our confectionery machine company. Call us to learn more about the wide selection of equipment we offer or fill out our online form for more information today.