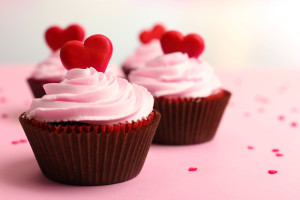 "The journey to the heart is through the stomach," or so they say. With January winding down and February right around the corner, it's important to think ahead to show your loved ones you care. As a leading provider and manufacturer of high-quality confectionary and baking equipment for over 150 years, Savage Bros. knows a bit about the perfect sweets to melt the heart of your beloved. Check out the list of our top three favorite sweets to give to your partner this Valentine's Day.
Pink Champagne Truffles – Don't settle for that that drugstore-quality box of chocolates; opt for something that truly stands out in terms of flavor, look, and color. Bite-sized truffles are all the rage and these white chocolate truffles infused with pink champagne are the perfect light-hearted treat for V-day. For an optimal taste, top them with confectioner's sugar and use a bit of strawberry or raspberry gelatin to give them a touch of fruitiness.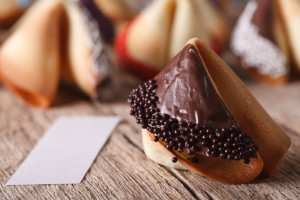 Chocolate-Dipped Fortune Cookies – Whether you have pre-made fortune cookies or
wish to make your own, giving a custom message through food has always been a favorite of lovers around the world. Once you have your fortune cookies, use tweezers to partially dip them in melted chocolate and top them off with a few heart-shaped sprinkles. Once cooled, insert your love note and watch as your partner's eyes light up!
Neapolitan Cupcakes – For the chocolate cake lover in your life, consider making Neapolitan cupcakes. Bake high-quality chocolate cupcakes and top them with homemade vanilla and strawberry frosting. For extra style points, add some heart-shaped sprinkles on top or those classic little candy hearts.
Are you ready for Valentine's Day? Prep your bakery or candy store for the holiday rush by upgrading your equipment with Savage Bros. Call us to learn more about the wide selection of baking equipment we offer or fill out our online form for more information.