With fall quickly approaching, Halloween is right around the corner. After all the sweets are handed out and the costumes are put away, there is undoubtedly mounds of candy left over. This candy can be used in a variety of ways, providing many additional candy making opportunities.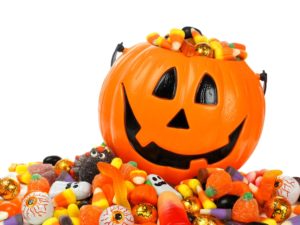 What are some snacks you can make with leftover Halloween candy?
Butterfinger Cookie Bars
Butterfinger cookie bars create the perfect combination of two sweets. With the chewy texture of the cookie and the crunch of the Butterfinger, everyone in the home will want a piece of this treat. For the right baking equipment to assist with any and all of these sweet treats, visit Savage Brothers for a complete range of everything you would need to make your candy and sweets baking to another level.
Candy Corn Parfait
Candy corn parfaits combine the signature Halloween candy with mounds of delicious pudding. For ultimate variety, layer candy corns between yellow pudding, chocolate pudding, and whipped cream for ultimate flavor.
Rolo and Twix Cheesecake Bars
Pair the creamy caramel of both Rolo and Twix with cheesecake and you create a truly heavenly combination. These cheesecake bars are designed to be both sweet and creamy, and can be used with virtually any candy combination.
Candy Bar Brownies
Candy bar brownies combine both the sweetness of leftover Halloween candy with the delicious blend of regular brownies. Candy bar brownies provide the perfect opportunity to combine salty and sweet.
Candy Corn Pretzel Hugs
Once again, no Halloween would be complete without candy corn. To spice things up, add old candy corn to pretzels and drizzle with caramel, chocolate, and other flavors to create a uniquely salty and sweet flavor with candy corn pretzel hugs.
To make these items on a larger level, it's essential to use high quality candy making machinery. At Savage Brothers, we provide confectionery equipment for both business and personal use. Contact Savage Brothers today to request more information about how we can assist you.